India is known for its beautiful nature and natural products. Indians have been innately organic for years but with the advancement of technology, certain alterations in lifestyle have made them devoid of natural products. Interwood keeps the people at the center of nature and encircles style, quality, comfort, and strength.
Interwood has transformed countless houses and made them into homes. Every element becomes our memories when we are not at home. Upon entering the home, those elements give us a homely feeling.
Nature coupled with technology has led to healthy yet modern innovations in kitchens and wardrobes. Our team of experts shares mesmerizing designs and aesthetic ideas with you.
How did it begin
The journey must be productive, innovative, and goodwill for the destination to be ideal. Since 1989 and till today, the man who chases evolution yet is committed to sticking to natural roots, who believes in satisfying the conception, the Founder of Interwood, Mr. Hardeep Sawnhey prioritises well-being.
Spread and close to you:
Interwood cares about people and listens to what your desired dream is and we make it a reality. In 2006, Interwood inaugurated its first experience center where interactions and strong relationships with our customers make Interwood an immersive brand.
The journey of the Junglewood to Interwood saw its massive expansion in 2017 with its manufacturing plant making 50,000 square feet in area. After a year, in 2018, Interwood started spreading its franchises across India and started manufacturing retrofit kitchens and wardrobes and later on, luxury kitchens.
Skillful craftsmanship:
Selection of wood for home design is the most qualitative task and we make it happen. Interwood aims to inherit emotions through detailed kitchens and wardrobes with today's generation style without compromising quality and innovation. We have intelligent craftsmanship and multiple teams with leaders who interact with workers regarding designs and excellence. We have different employees for different fields so that operations of Interwood run smoothly leading to Customer satisfaction. Our professionals walk along with values, let creative ideas fly, and reach your homes.
Advanced international technology:
The Interwood leaders use international experience for better technology making a life-lasting product. No compromise in the quality and No compromise in nature yet the best kitchen and wardrobe. How is it possible? It is with Interwood because Your world is our passion. The adoption of ultramodern German technology, the latest materials, and manufacturing techniques with the incorporation of natural resources makes our product stylish, user-friendly, and provides lifetime durability.
Design that gives Life:
Interwood-designed wardrobes are so beautiful that you wish to adore them frequently. The wardrobes are so curative that you like to check every section, pick up your outfits and accessories and go for a party, trip or flaunt your wardrobe. We add contemporary designs and our wardrobes enhance beauty to your bedroom and give you flamboyant confidence in style. Customise, make it look vintage, or play with nostalgic moments, we are a one-stop serving you- your taste. Interwood kitchens are very impressive and so organised that it gives instant access to your taste buds. You don't feel lazy anymore to cook as the ambience makes you feel like a royal chef. Make your kitchen tour, an eye-pleasing tour that will rule everyone's hearts. Such heart-winning Interwood kitchens modify lifestyles that feed you quality life with happiness. Interwood has a team of experts who create incredible designs since 1989 and will continue to make you fall in love with the designs. Our designs and smart kitchens suffice the requirements of the family members of all generations.
Our Strong Wellness Principles:
We care for you and hence, for the planet. Home is the place of family, memories, and bonds and Interwood believes in creating a strong bond. This makes a house a home of good deeds coming from the roots of manufacturing. And what's a homely feeling? It is the feeling of being away from the selfish world and being in a safe, comfortable, caring, and peaceful place. Sustainability and wellness without compromising quality, impressive delicacy, and skill is our motto. We consider your safety and well-being throughout the process of Interwood.
We always adhere to the following wellness and sustainability:
1) Safety and Non-toxicity:
Interwood designs and crafts your safety and well-being. We ensure that the cabinet height is easily accessible with anti-bacterial, anti-termite, and water-resistant boards. E1 grade boards are eco-friendly and guard against dangerous carcinogenic emissions. The highest safety and hygiene standards are maintained. Interwood prevents the start of the fire. It slows down its speed with our technology and hence, it is the safest of all. Fire retardant for up to 45 minutes and non- toxic attributes of Interwood can keep you safe and calm.
2) Sustainability and Low impactful:
Interwood offers solutions that meet your requirements and are eco-friendly. Wood carcass and lumber scraps bonded at high temperature are forged by premium E1 grade MFC or Melamine Faced Chipboards. Carbon footprint is decreased because of the 100% recyclable MFC as it emits negligible formaldehyde resulting in no wastage.
3) Lifetime durability:
Easy to clean, completely termite-proof, finest material with strong screws fixed make our wardrobes, kitchens, and bedroom solutions durable for a lifetime.
4) Ease giver:
Eat like a royal King, wear what you love, and feel healthy, and luxurious with complete comfort. Interwood is the ease giver and our passion is you benefitting from our product throughout Life. Life is one, why not live with ease? Interwood, your one-stop solution.
5) ISO Certified:
ISO Certified 45001:2018: For health and safety at work was developed by national and international standards committees independent of government.
ISO Certified 9001:2015: Interwood adheres to the requirements for a quality management system (QMS).
ISO Certified 14001:2015: We follow requirements specified for an effective environmental management system (EMS)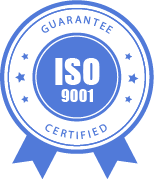 6) Contribution to Nature and future goals:
Interwood plants a tree for every wardrobe we sell. This is because we don't want to be a contributor to an imbalance of the ecosystem but be a major contributor to beautifying nature. For this, we have future goals like launching a carbon-neutral product line to create a measurable impact on the environment. Use alternatives to harmful materials and give light to the sustainable Melamine Faced Chipboard. Hunting for eco-friendly materials for smart homes. Let's cater to our needs without affecting our future generations' needs.
From 1989 till now and till the future, Interwood has an ethical journey of the Junglewood to interwood